PLC AND HMI TRAINING KIT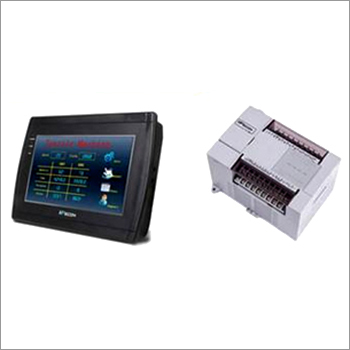 PLC AND HMI TRAINING KIT
Product Description
Discount!!! PLC and HMI training kit:
Micon provides Wecon PLC and HMI training package comprise Wecon LX3V-1212MT/MR and also Wecon HMI LEVI700L. The key products for training, learning, and small machine utilized. Wecon PLC and HMI contained cost-effective, impressive performance, easy to use, opportune and free technical support.
Discount Activity Description:
Why you select Wecon PLC and HMI training package?

Micon-Wecon offers not only good price but also outstanding quality. It has been recognized in China marketplace with good standing and great performance.
Several training videos, project usages, online support assistance makes easy to cram. If you need to study automation, it unconditionally an excellent choice for you.
LEVI700L, the most general model, the most preferred PLC CPU. Well-matched with all roles. If you need to know Wecon, just buy a set training bundle. With a little cash to own an excellent product for your research.
If you are a minor device manufacturer, this is a decent case for you. Offer yourself a chance to advance the keenness of your products.
Only 60 days, 200 sets PLC and HMI for this action.
Activity Rule:
Every company can only purchase one set. Wecon old customers who have already purchased Wecon products are exclusive.
Time: 1st June - 31st July 2015.
Payment Term: 100% Advance. Delivery: 3-4 weeks after receipt of order.
The goods price is exclusive Tax & freight.

How to purchase:

Send your P.O. to
Pay by, Bank Name: - State Bank of India, Branch: - Corporate Road, Ahmedabad, A/C No---- 30336333730, RTGS /NFFT/ IFSC code---- SBIN0013925, In favour of: - Micon Automation Systems Pvt. Ltd.
Please remark: purchasing PLC and HMI training package)
We will deliver within 3-4 weeks